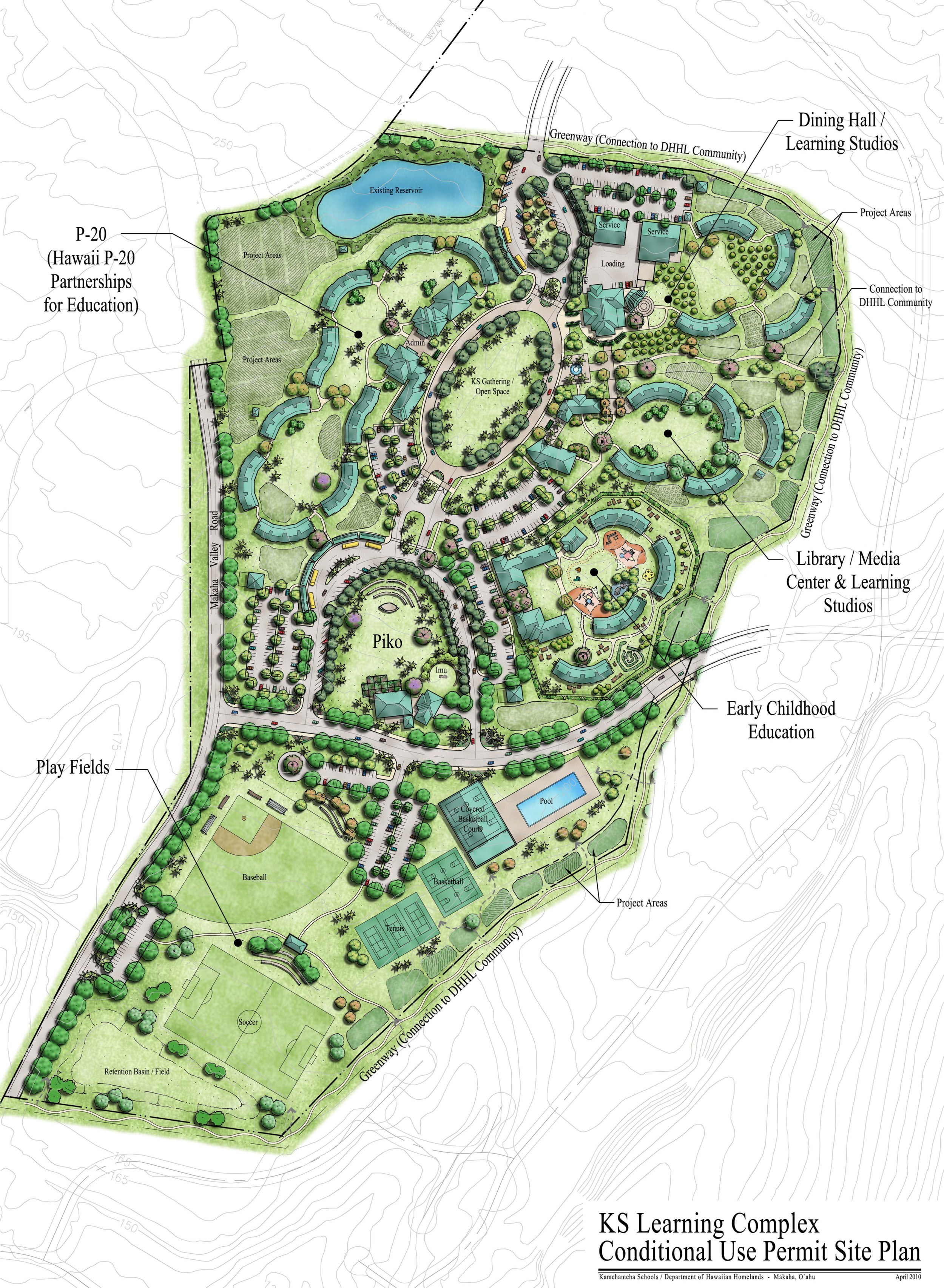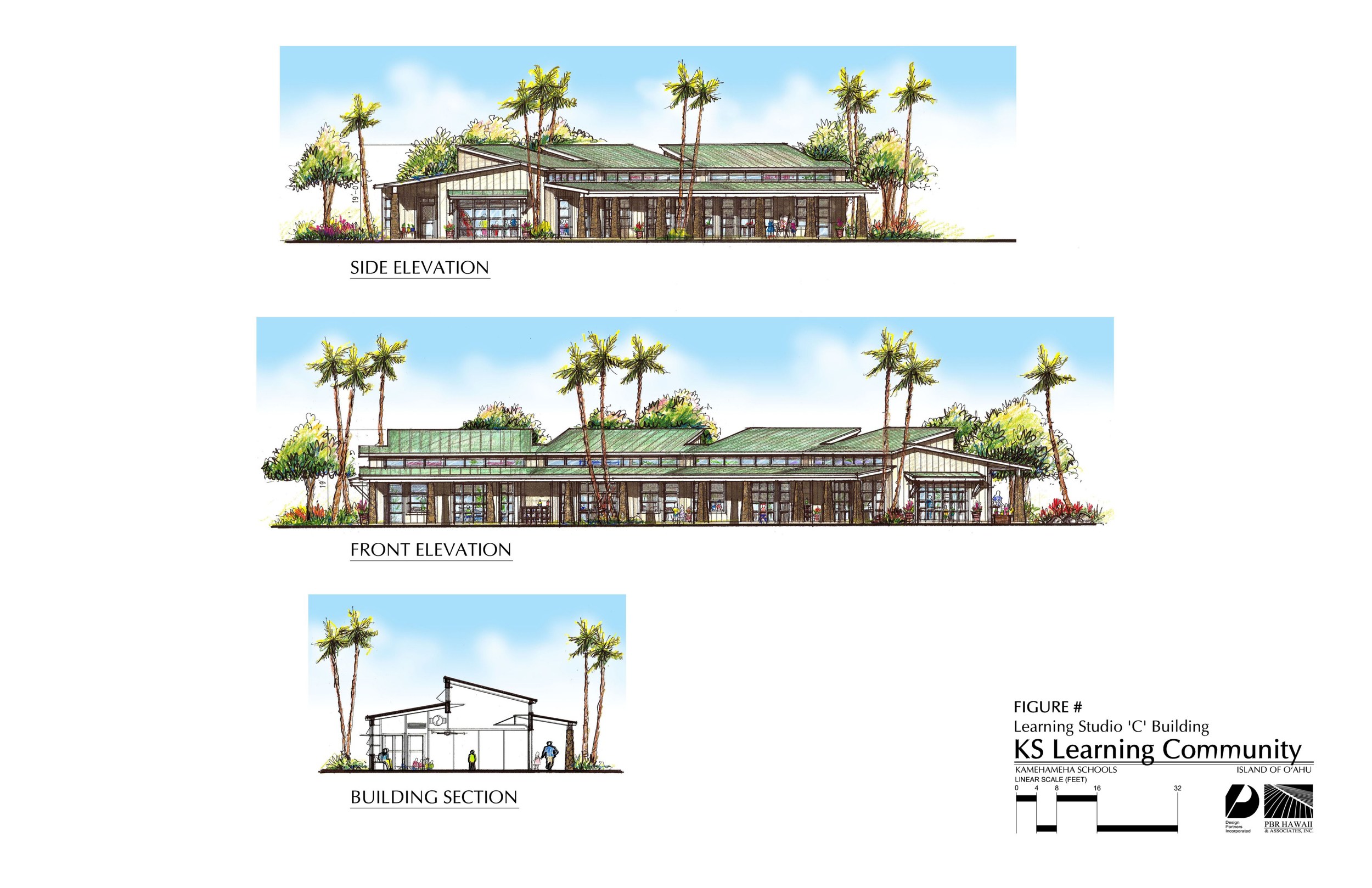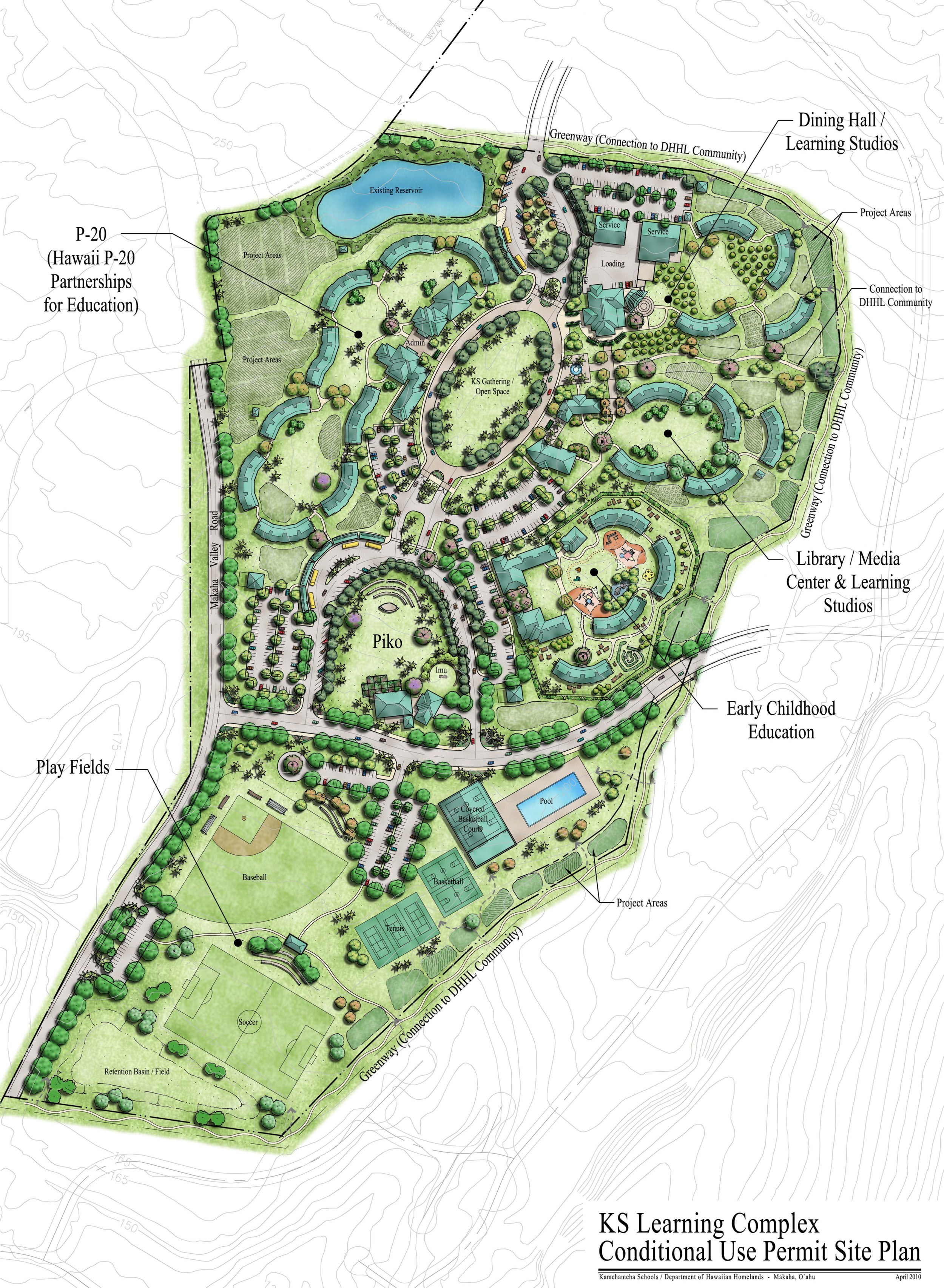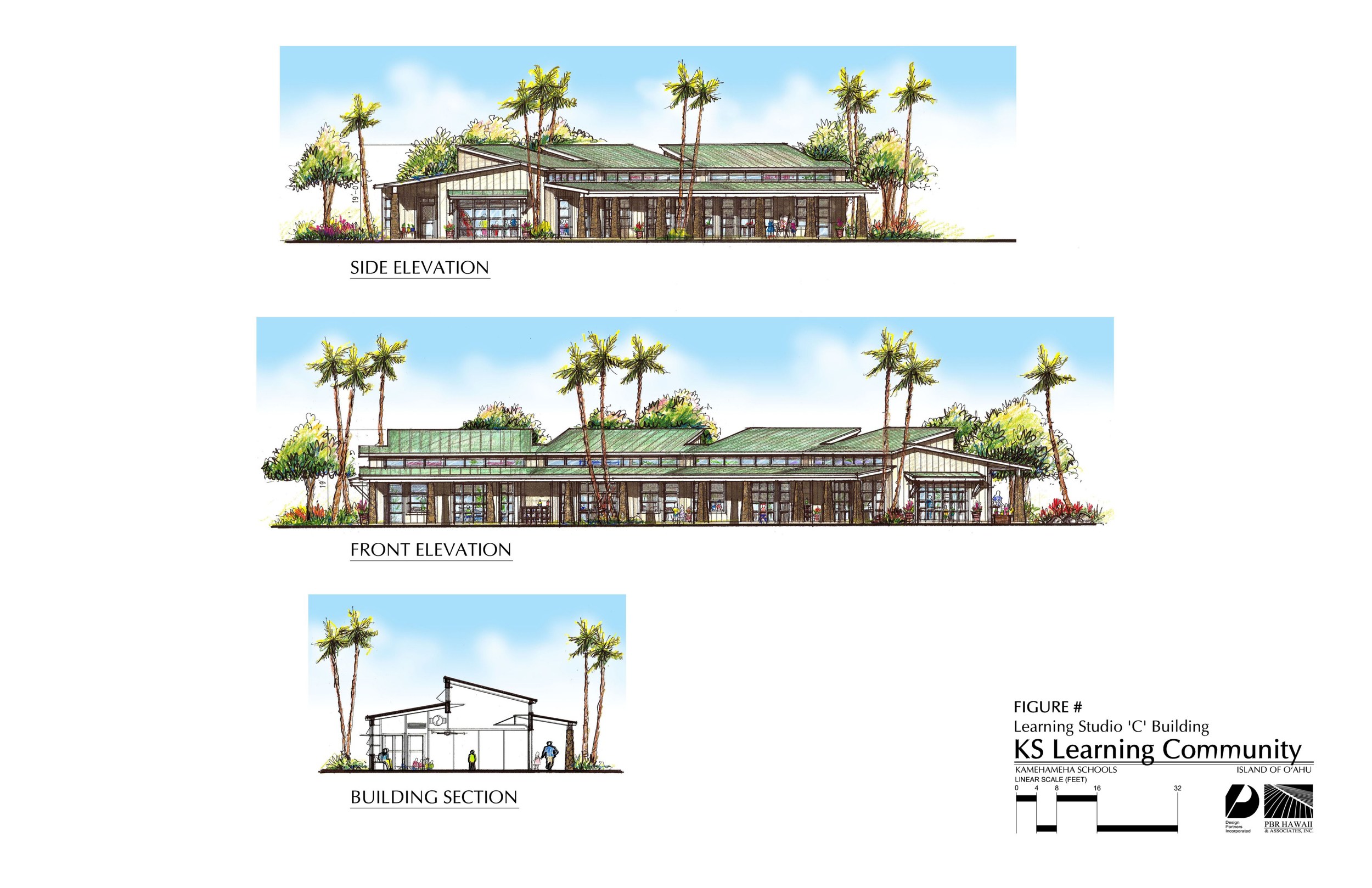 Makaha, Oahu, Hawaii
A "land-based" Community Learning Center to support the Leeward Coast. A School for the 21st Century, the Learning Center incorporates interactive learning studios with both indoor and outdoor venues. The design includes learning studios (classrooms), a dining hall, computer and library facility, preschool, maintenance facilities, bus drop-off/pick up areas, athletic fields and courts, and a central community Piko (gathering space) with a Hula mound and gathering Hale.

Sustainable design features can be treated such that the campus and buildings are teaching tools. Involvement of the community during planning allows for a collaborative relationship that benefits both community and school. Applications of key concepts of 21st Century Schools are designed to create innovative and unique learning environments for students and beneficial teaching conditions for staff.
Type
Learning Center
Client
Kamehameha Schools