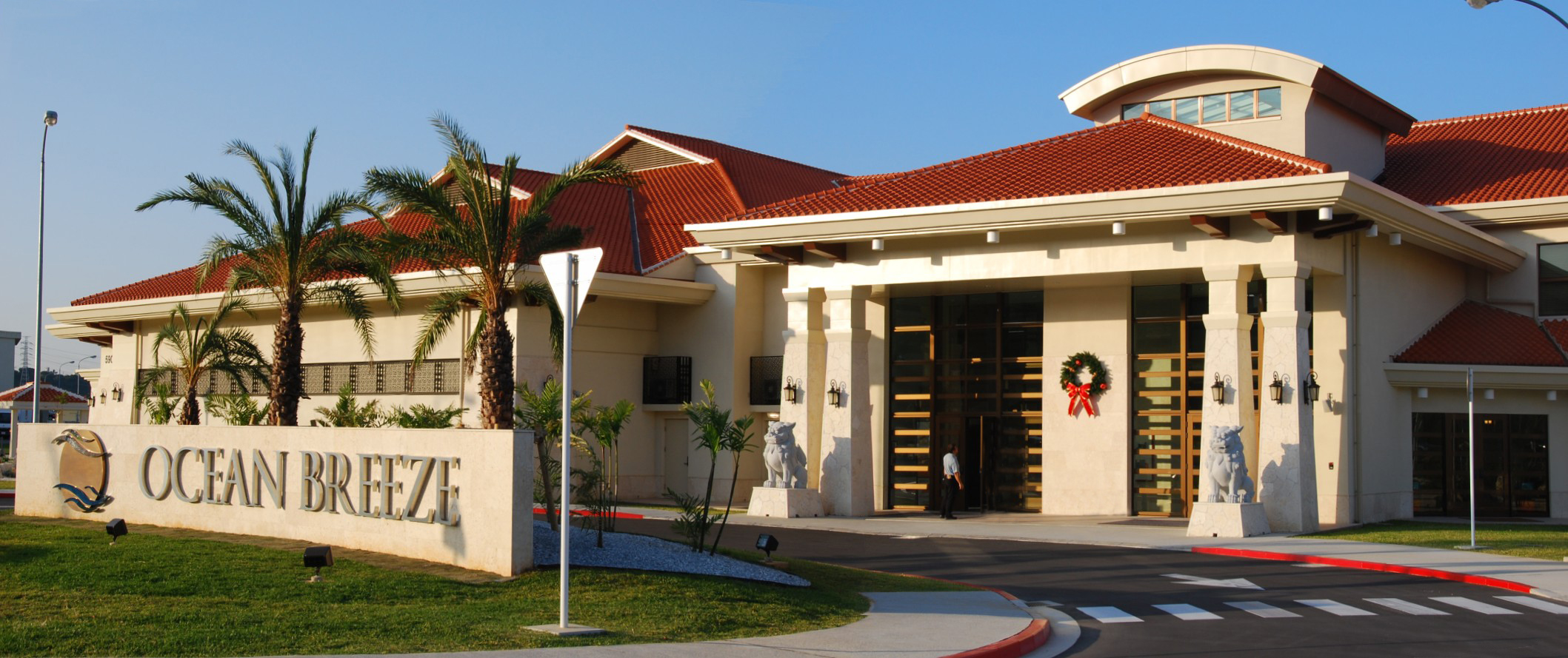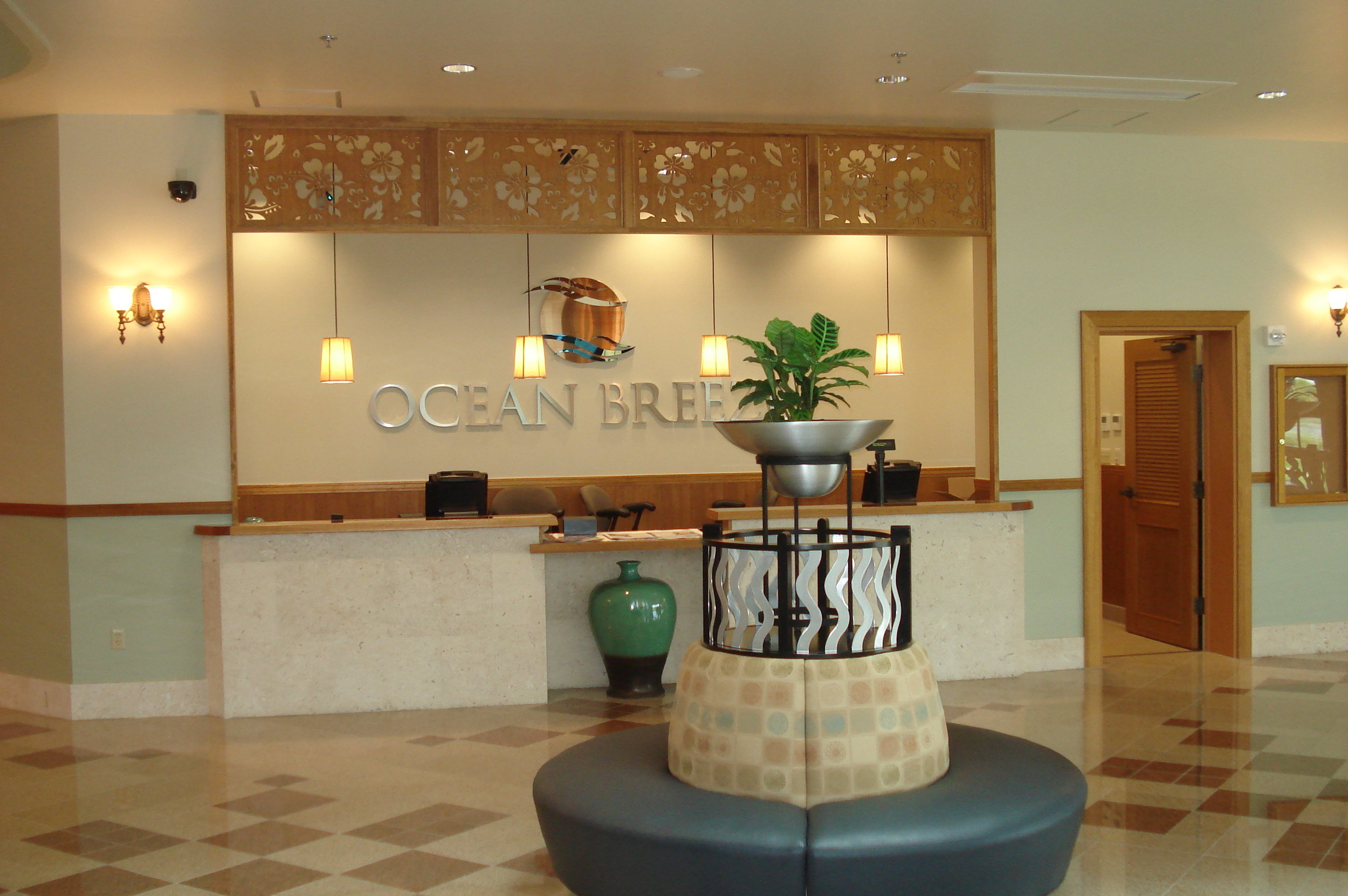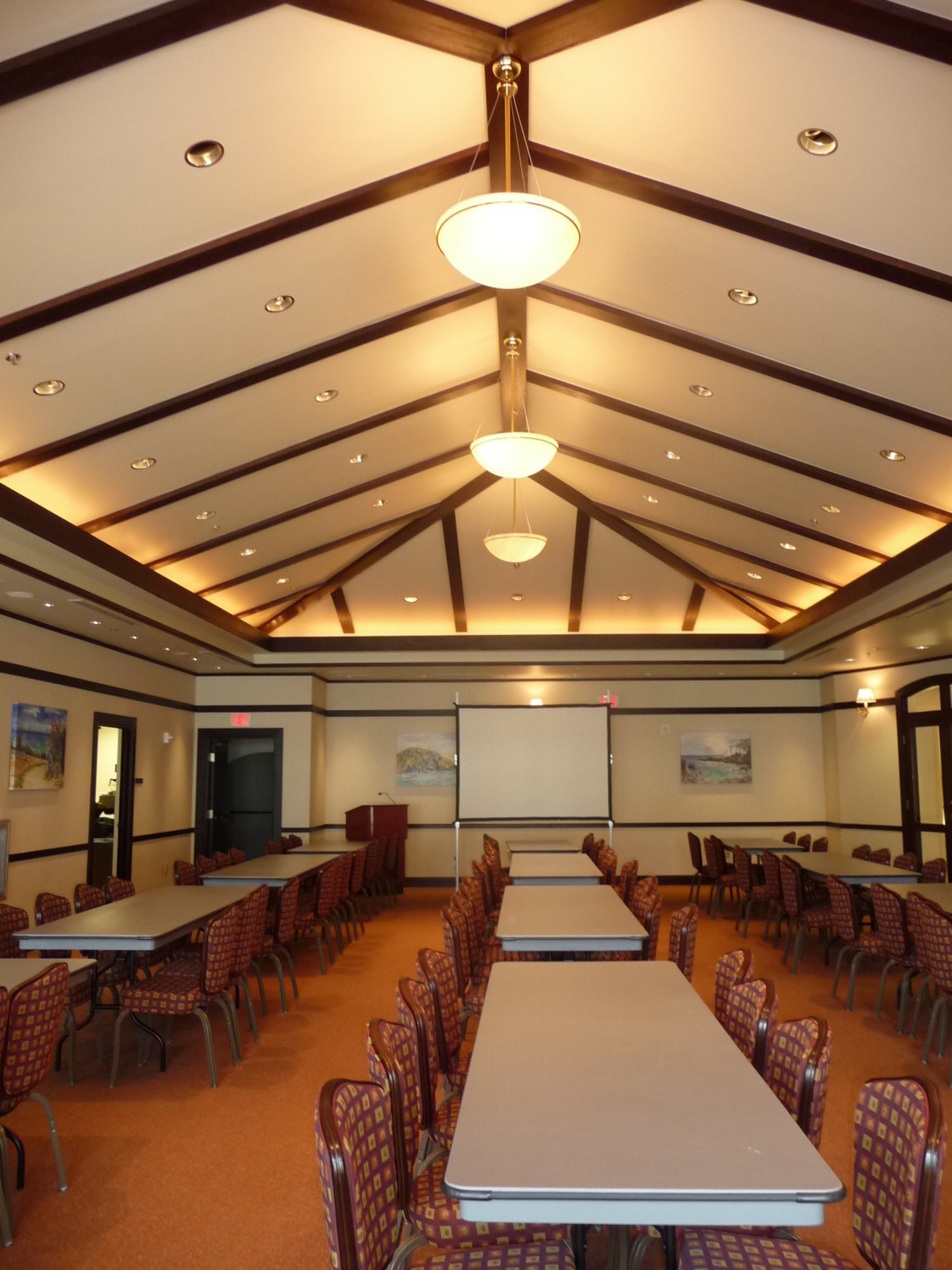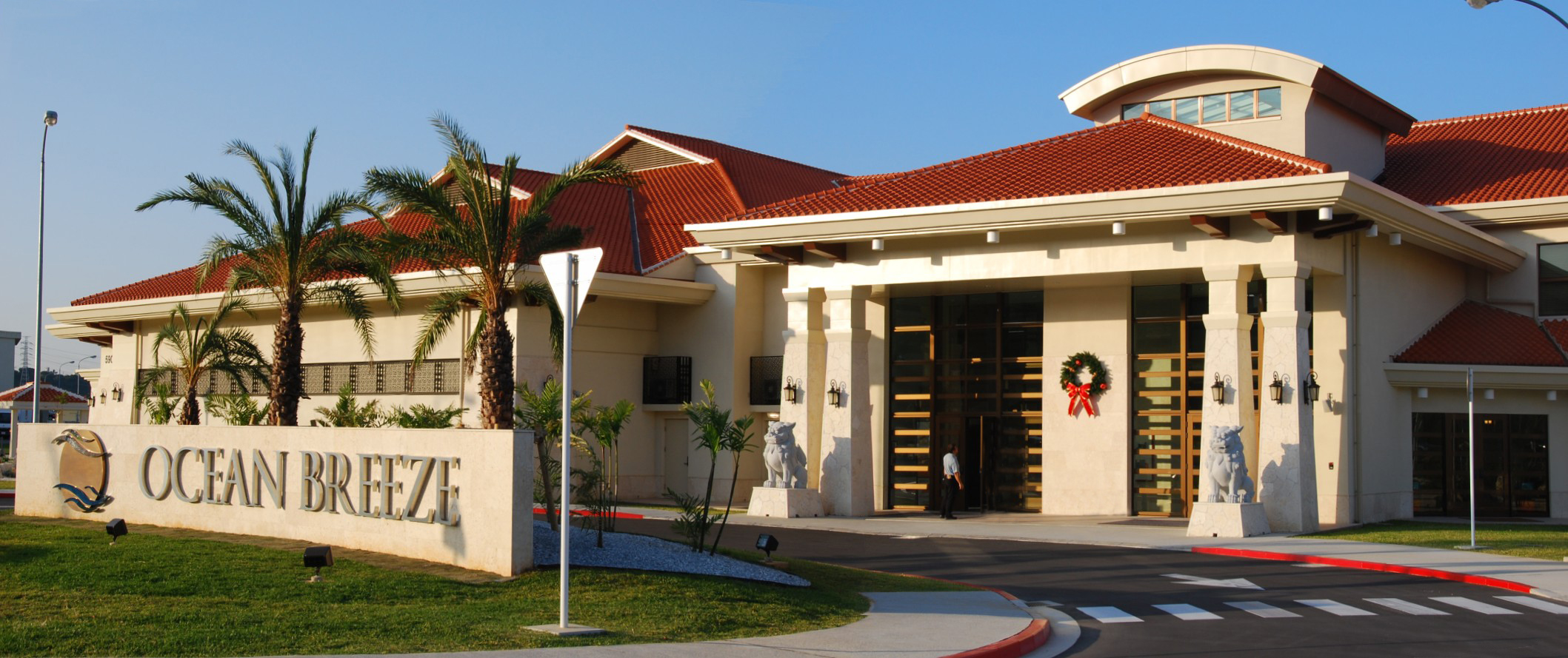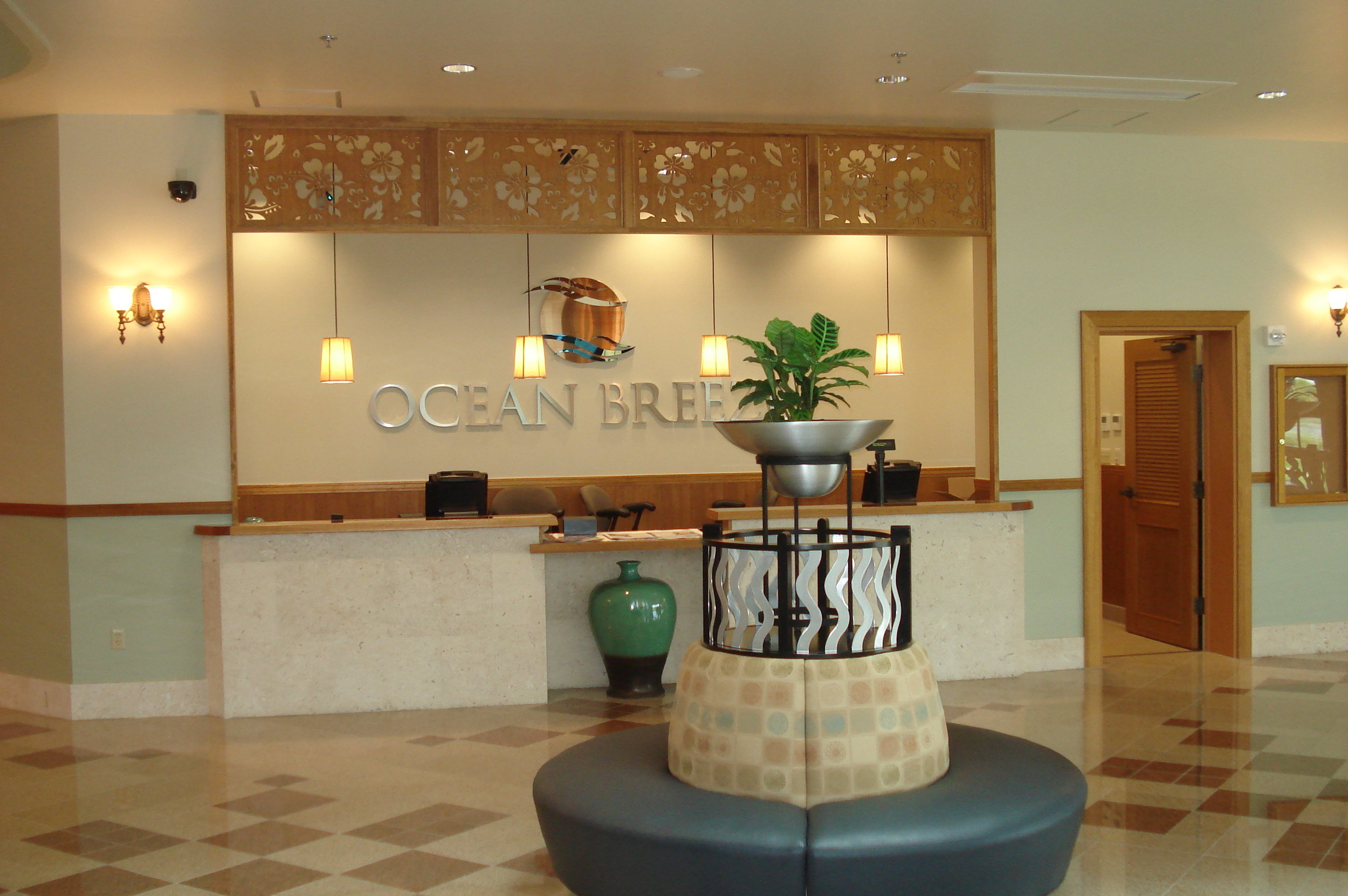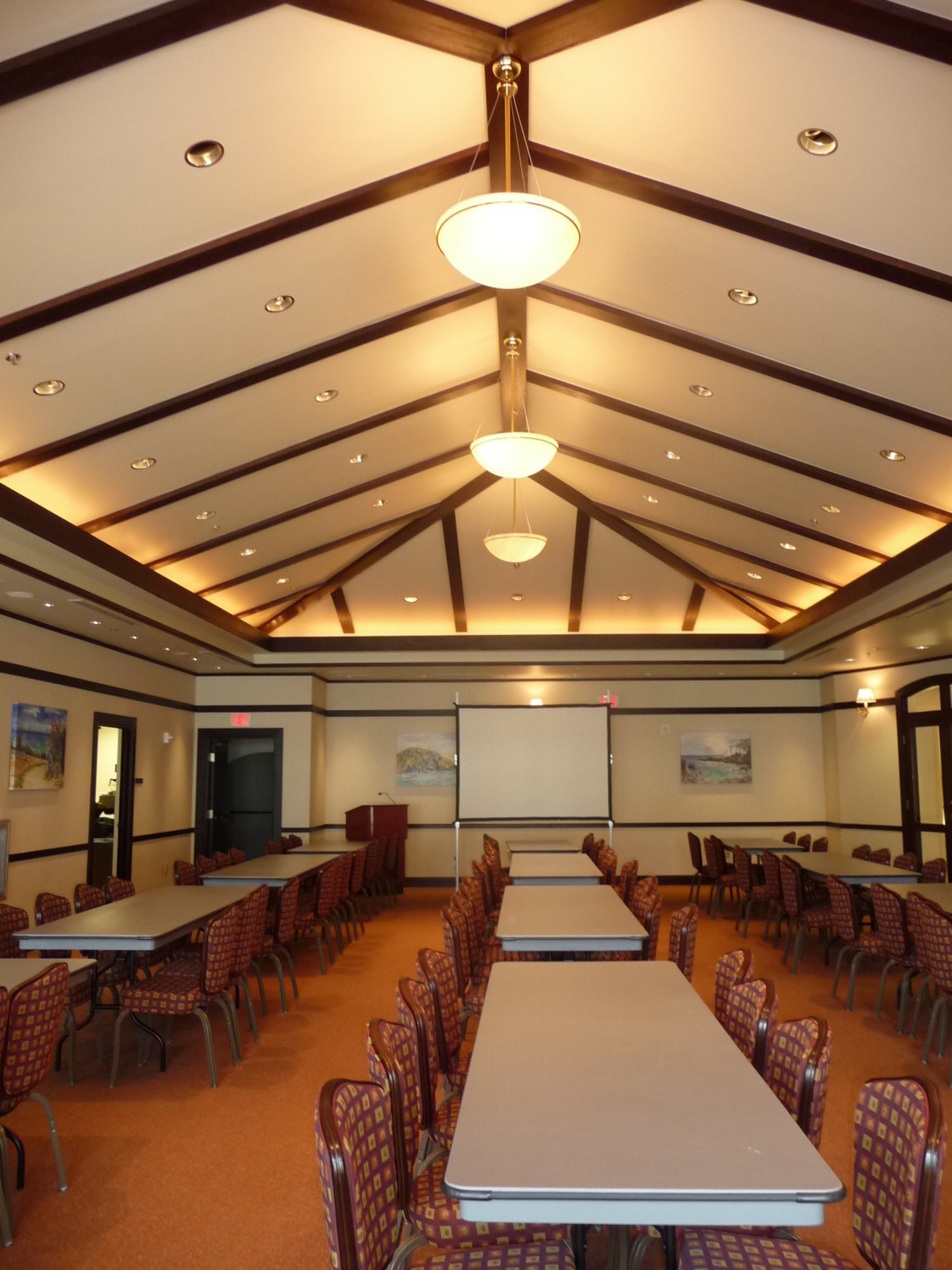 Camp Foster, Okinawa, Japan
The project provide a high-quality design Club, Restaurant and Entertainment Facility with a dynamic exterior look, appealing interior treatment and energetic Sound-Light systems. The project sought to be the "Best in Japan", "Best in Far East" and "Best E Club". These goals were achieved by providing a high aesthetic facility that appeals to the anticipated customer base while satisfying functional requirements, regulatory constraints, capitalizing on site opportunities and constraints, and meeting the overall construction budget. Special attention was given to address lower maintenance of the facility.

This project replaces several aging recreation facilities on this Marine Corps Base in Okinawa. The Consolidated Club at Camp Foster is a 4,000 square meter multi-purpose entertainment facility, which includes: a 350-seat nightclub and lounge with a 22-seat bar, 240-seat restaurant, two function rooms, a 120-unit game slots room and Senior Non-Commissioned Officers' Lounge, along with a large kitchen and other support areas to service the facility. The exterior of the facility was designed to reflect modern interpretations of traditional Okinawan architecture, with unique design parameters that include typhoon conditions and Anti-Terrorist Force Protection requirements.
Type
Government - Commercial
Status
Completed 2010