Punahou School Grades 2-5 Kosasa Neighborhood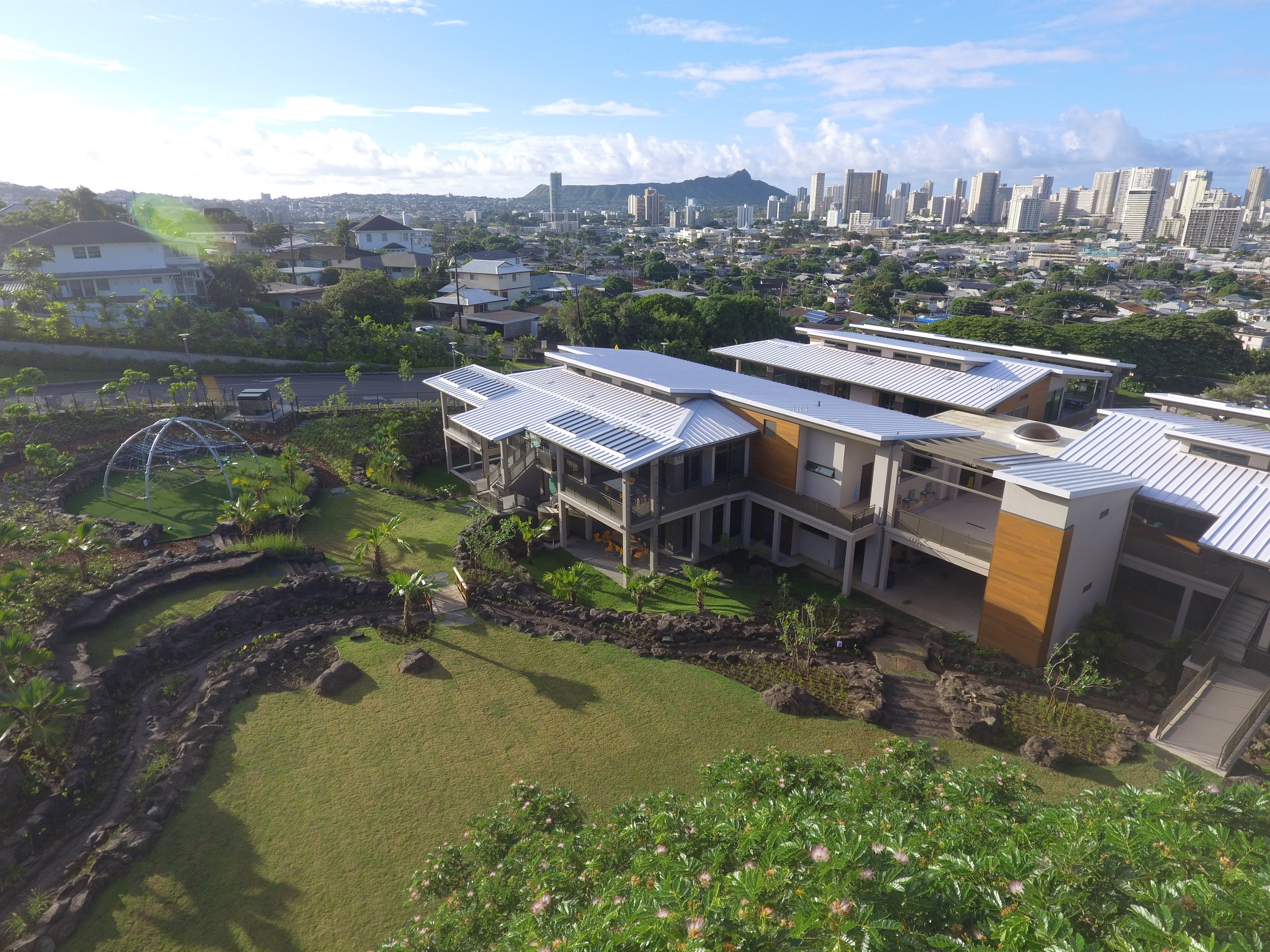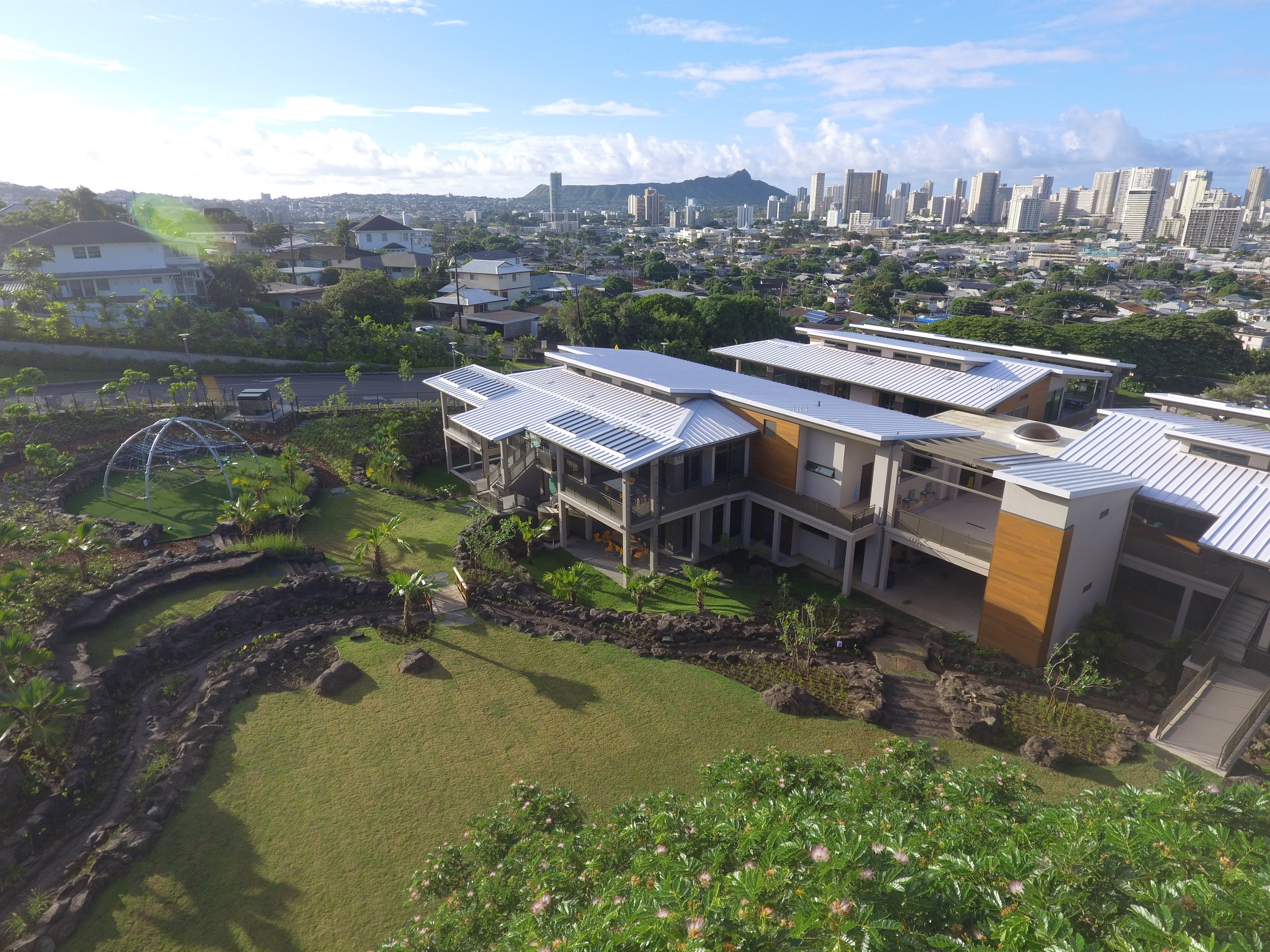 Honolulu, Hawaii
Design for Punahou School's new Grades 2-5.
To emphasize a vision of sustainability and progressive education in this uniquely Hawaiian context, a series of classrooms and Learning Commons structures sit adjacent and above an array of outdoor, natural elements. Lo'i, stormwater swales, learning gardens, and open greenspace connect to highly adaptable classrooms. The outdoor and indoor experiences inform each other, re-imagining the concept of ahupua'a and traditional land management through the Punahou site.
Learning in the new Grades 2-5 is based on a set of variable spaces tied to daily, functional needs. Neighborhood areas may be expanded as use requires. Walls are of various types, functions, and potentials. Some are open to outdoor spaces and lanais, tying interior education with outdoor experiences. Other walls are tackable or for writing, each adhering to a system of varied uses.
As part of a larger Campus Master Plan, the design supports overall building hierarchy and frames the school's Central Commons along its historic lily pond.
Type
Education - Primary
Client
Punahou School
Size
65,000SF
Status
Under Construction